This morning, Joe Biden officially became the president elect of the United States of America.
Almost four years to the day Donald Trump won office, Biden secured the presidency by winning Pennsylvania. Celebrations erupted across the country and on social media, a sign of the nation's collective sigh of relief.
With this win, the White House will see its first Catholic president and its first female, Black and Indian American vice president. In a year plagued by such despair, the Biden-Harris win serves as a partial antidote to the cruelty and sorrow.
As President Barack Obama put in his congratulatory statement, "our democracy needs all of us more than ever." The fight isn't over, but today is a day to breathe and celebrate.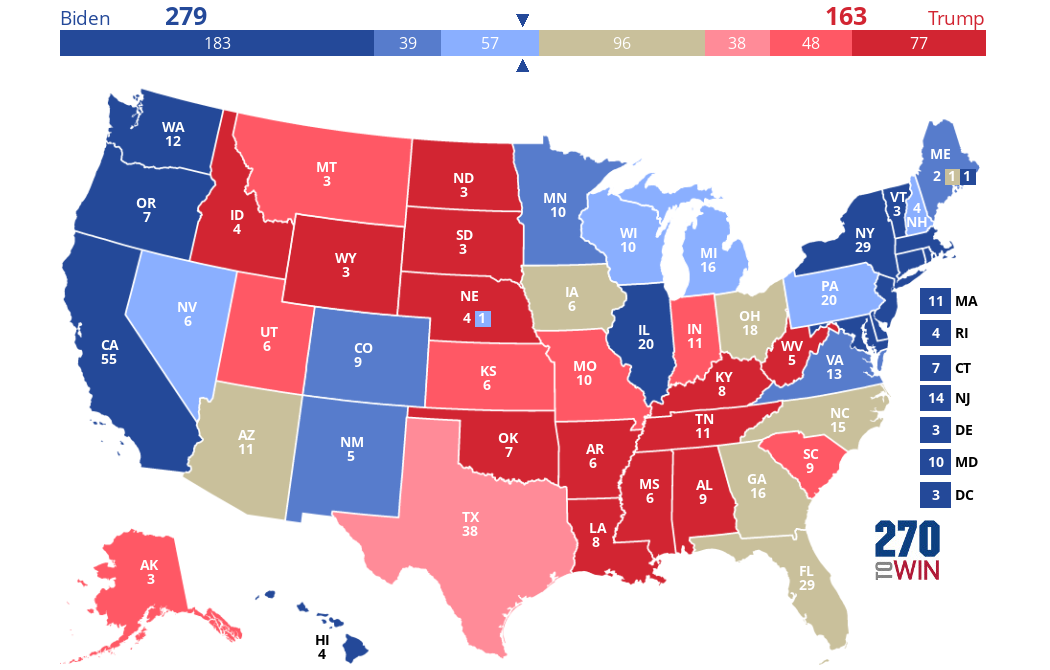 Click the map to create your own at
270toWin.com